Today I went to hang out with Cassie's 3rd grade class. I really enjoy those kids. What's better though, is seeing quality education in action. I think being around kids makes you happier. Octavion is probably m
y favorite kid in the class because he's so freakin cool. The best part of it is that he really knows he's cool, but he innocently plays it off like he doesn't. The doctor told me a couple weeks ago to find something that makes you feel like you're in 3rd grade again. I think sitting inside an elementary school classroom can help with such ideas. It's so weird to think of random times from those days of your childhood. I was always the moderately-smart-nerd-that-sucked-up-to-the-teacher. Most of my elementary school days were joyful and others, not so joyful.
Anways, today was good because it's been about a week since I've done much of anything that's productive. As I gear up to leave next week, I've realized that I only have a week left! This presents a problem because there are so many people I want to see and things I want to do before I can't see those people and do those things for 9 weeks. Things like going to On The Border, getting a snowcone from TC Shaved Ice, having lunch with old friends and Mom and Dad, driving my car down 635 just to get a rush, making random trips to Wal-Mart to get junk I really don't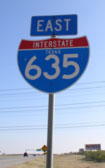 need at 11pm at night, followed by some fries from Wendy's, seeing the Dallas skyline and knowing I'm close to home, and probably best of all...sitting on the couch watching a movie.
Today I decided to not mention my passport issues anymore. I'm giving it to God to take care of and make the decisions for me. "What's supposed to happen will happen"...someone told me a couple days ago, and it's so true. If I'm forced to spend a few extra days at home, then fine, I've becoem OK with that. In fact, that might even be kind of fun. Who knows. I'm just gonna enjoy the next few days I have at home with good people and take a load off, rather than pack on stress over something I really have no control over. On a much more happier note...this weekend I got a new rain jacket from REI that really rocks.